"Having no friends can be more important than health,
There is also no enemy more terrifying than Sickness. "
People, no matter who they are, must also put health on the top, most important position.
Health and a good mood are considered the two most important things in human life. Happy mood is a miraculous remedy to help people longevity.
Mọi thứ đều có thể xấu, nhưng tâm trạng không thể xấu;
Không có sức khoẻ và tâm trạng tốt, bạn không thể hạnh phúc;
Mọi thứ đều có thể bỏ qua, sức khỏe không thể bỏ qua .
Sức khỏe cũng là một khái niệm động. Khi bạn lơ là sức khỏe của mình, sức khỏe của bạn sẽ dần trôi đi. "Cơ thể" bạn đã hoạt động trong một thời gian dài. Bỏ qua bản thân, bỏ qua gia đình, không còn thời gian quan tâm đến cha mẹ.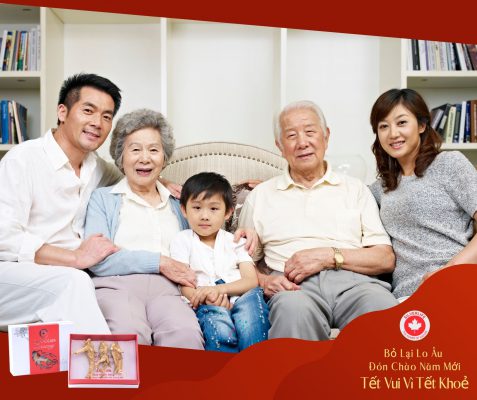 Hãy bảo vệ sức khỏe của những người chúng ta yêu thương
Tuyến phòng thủ đầu tiên của sức khỏe là phòng ngừa;
Tuyến phòng thủ thứ hai là sức đề kháng;
Tuyến phòng thủ thứ ba là điều trị .
Ông bà ta thường nói "Phòng ngừa rắc rối trước khi nó xảy ra" tốt hơn là đi nhặt củi dưới trời mưa. Bảo vệ sức khỏe của gia đình bạn nên bắt đầu từ mọi lúc.
Giving each other health, sharing feelings of love, mutual respect ... life becomes meaning.
Một món quà từ nhân sâm Canada SilverLife – món quà cho nhau sức khỏe